Pakistan Startups raise $347mn in 2022, down only 7% vs 50% decline globally.
Despite a tough 2022 for global and domestic economy, funding for Pakistan's Startups remained solid, with a slight decline of 7% in 2022 vs 2021.
Investments in Pakistan's Startups upheld against all odds such as political challenges, currency volatility, devastating floods, high inflation, and interest rates amid the Russia-Ukraine war causing energy and food price shocks, followed by global recession fears due to massive tightening.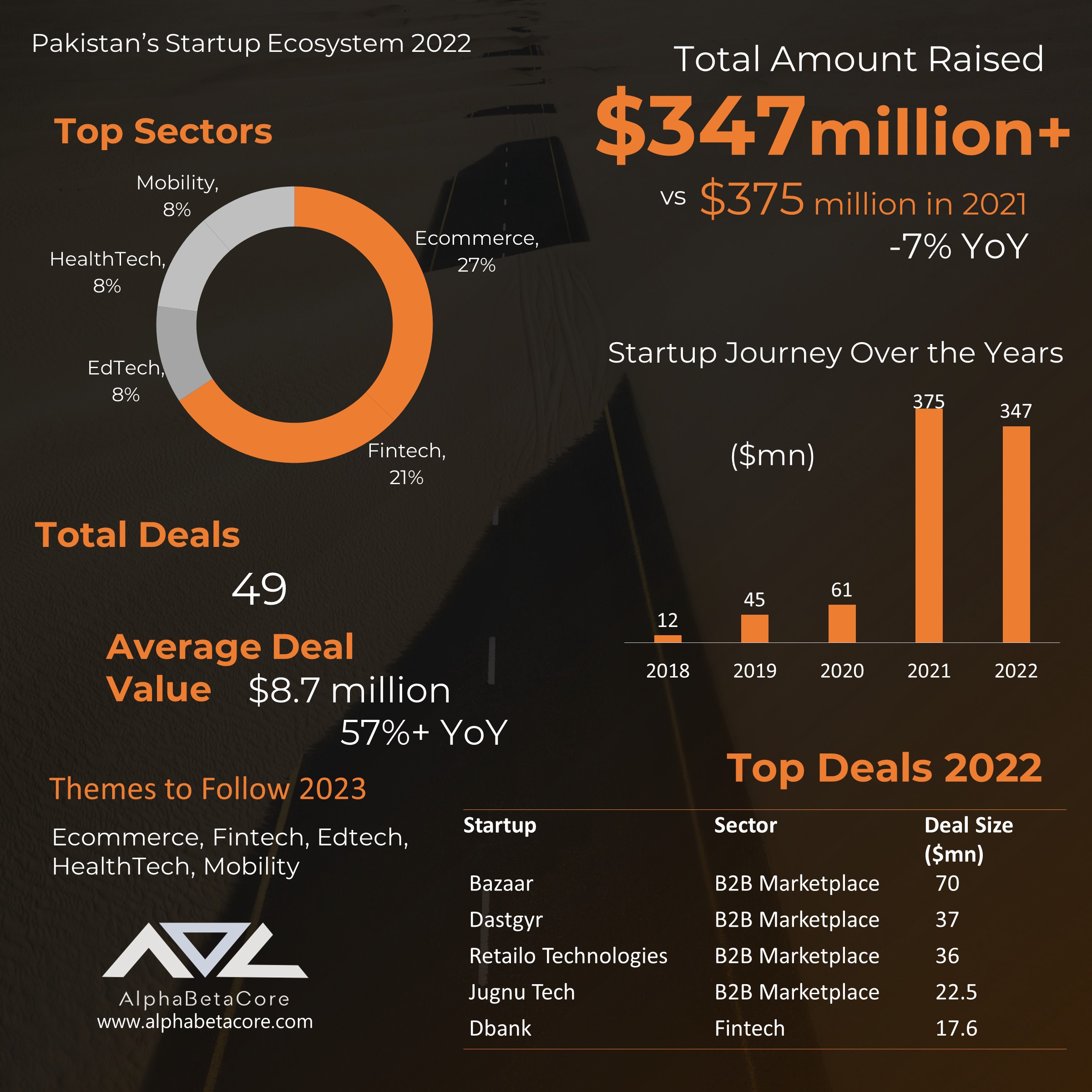 Global VC down ~50%
Global Venture Capital (VC) funding has already gone down by ~50% to below $300bn – the steepest decline recorded in the history of global VC funding.
Indian Startups saw a 30% decline in funding to $24bn in 2022 from a record $36bn last year.
Deal size goes up in Pakistan
Compared to 2021, the year 2022 had fewer deals but the average deal size was recorded at $8.7mn, 57% higher than the average deal value of $5mn last year.
The top deals closed in 2022 were: Bazaar at $70mn, Dastgyr at $37mn, Retailo at $36nn, Jugnu Tech at $22.5mn, and DBank at $17.6mn.
Major sectors in 2022 remained e-commerce, fintech, edtech, healthtech, and mobility.
Q4 2022
The total deal value of Pak Startups in Q42022 clocked in at $14mn with 5 deals in total.
Outlook
While the economic downturn has presented challenges, 2023 still has many opportunities for innovative entrepreneurs to address issues in Pakistan's legacy sectors, such as finance, education, and health.
We expect momentum to stay muted in 1H2023, while to pick up from 2H2023 once the global economy starts picking up and some clarity emerges on the political and economic fronts at home.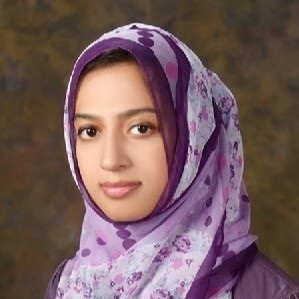 Sarwat carries a diverse portfolio, skills and knowledge expertise of both Technology and Finance.
Sarwat did her Bachelors of Engineering in Electronics & Telecommunication. She also has a Master's degree in Business Administration from IBA.