Against all odds, Pakistan's startup funding saw an uptick in Q1 2023. A total of $23.1 million were raised in the quarter, marking a 55% increase from the previous quarter. After a slow start to the year with only one deal in January, there were six new deals in the following months, indicating signs of revival in the startup ecosystem.
Investor Confidence on the Rise
Despite the economic challenges faced globally and domestically, Pakistan's startups continue to attract investment, with all the deals in Seed and Pre-Seed levels. The country is seeing a surge in investor confidence, with 23 VCs participating in the funding rounds, out of which 74% are foreign VCs.
Early-Stage Startups Flourish
Last year during Q1 2022, Pakistan startups funding was skewed towards later stage startups, with high value deals in B2B segments such as Bazaar, Retailo, and Jugnu, having an average deal size as high as $15 million at Series A and B levels. In contrast, the trend so far this year shows a growing interest from investors to fund early-stage startups. This is an encouraging sign indicating investors' willingness to take risks associated with investing in new startups. Due to this, average deal size during the quarter was down to $3.3 million as investors remained cautious on bigger deals in late-stage startups.
Top Deals
Fintech remained the most favorite sector, sharing the stage with logistics among the top sectors this quarter, along with E-commerce, Edtech, and hospitality. The top two deals were AdalFi at $7.5 million and Trukkr at $6.4 million.
Conclusion
In early 2022, investors were drawn to Pakistan's startup ecosystem, driven by incentive to reap better returns in a massively under tapped and lucrative market. However, in the latter half of 2022, the global investment climate began to change. With tightened monetary policy and liquidity crisis, the VC funding began to dry up. The investors became more reserved and thus we witnessed an 87% decline in startup funding YoY, with $23.1 Mn raised as compared to $177 Mn SPLY.
Despite these external challenges faced by the startup ecosystem in Pakistan, there remains a sense of perseverance and resilience. Going forward, founders must adapt to the changing landscape and manage their cash burn carefully and focus on profitability to attract investors. Looking ahead, we expect the startup ecosystem in Pakistan to continue to progress and pick up pace as the global economy stabilizes in the latter half of 2023 and begins to recover in 2024.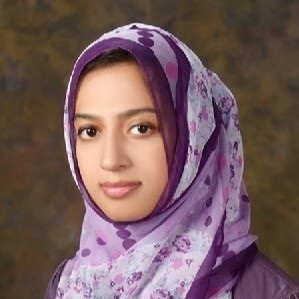 Sarwat carries a diverse portfolio, skills and knowledge expertise of both Technology and Finance.
Sarwat did her Bachelors of Engineering in Electronics & Telecommunication. She also has a Master's degree in Business Administration from IBA.