Amidst the persistent challenges of the ongoing funding winter, Pakistan's startup ecosystem managed to secure $5.8 million across four seed-level deals in the third quarter of 2023, a 23% increase compared to the previous quarter. The average deal size also saw a slight uptick, rising to $1.4 million from the previous quarter's $0.9 million. 
However, the 9-month cumulative funding for 2023 stands at $33.6 million, a mere 10% of the total funds raised in 2022. 

The quarter witnessed four (04) notable deals in Pakistan's startup arena. The Edtech startup Taleemabad secured $2.3 million, where HR and Payroll solutions providers Paismo raised $1.3 million. Against the backdrop of soaring fuel prices, the other two startups Zyp, an electric vehicle bike startup, and Truckistan, a less-than-truckload (LTL) startup raised $1.2 million and $1 million, respectively, underscoring the capacity of identifying opportunities even in times of economic downturn. 

Sector-wise startup funding, QoQ Deal Value ($Mn)
Many startups have recently experienced substantial valuation cuts, and others have been compelled to make difficult decisions, including layoffs and shutdowns. While investors remain cautious about deploying dry powder, lower valuations pose traction for investors to invest in high-potential businesses. Additionally, economic challenges continue to prevail, exacerbated by high interest rates at 22%. The subdued VC funding activity is not unique to Pakistan, as most major markets have seen a decline in both the volume and value of deals. In August 2023, the global deal count nearly halved compared to the previous year, with only 1,585 deals compared to 2,843 in the same period last year, according to Crunchbase. 
Recently, improvement with relative stability in currency parity after steep depreciation, primarily attributed to diligent efforts by law enforcement agencies and the regulators to curb speculative activity, and reopening of trade flows alongside formation of a specialized investment council dedicated to facilitating investors in their journey in Pakistan are expected  to restore investor confidence that had previously wavered. 
In conclusion, Pakistan's startup ecosystem continues to face a challenging funding environment, however it also showcases resilience and adaptability. The ability to secure funding amidst adversity and the potential for investors to acquire promising startups at lower valuations offer a ray of hope. With ongoing economic challenges, there's an opportunity for startups to innovate and for investors to strategically navigate this evolving landscape.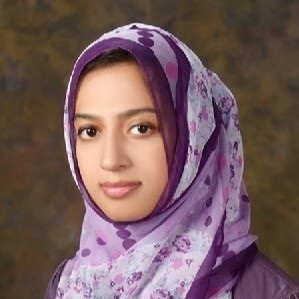 Sarwat carries a diverse portfolio, skills and knowledge expertise of both Technology and Finance.
Sarwat did her Bachelors of Engineering in Electronics & Telecommunication. She also has a Master's degree in Business Administration from IBA.